Organisers
Adam Zammit
, ACSPRI, Australia
Sponsors
ACSPRI is a consortium of universities and government research agencies, established as a non-profit organisation in 1976 to support and promote social science. It runs intensive courses on social science research methods; supports and collaborates with the Australian Social Science Data Archive; develops Open Source survey software; and undertakes surveys for university researchers.
Gold sponsor
The Social Research Centre
The Social Research Centre provides the Australian social science research community with access to world class survey research services and a full range of survey design, data management, analytical and qualitative skills. Our motivation stems from the desire to collect data of the highest quality, to undertake research in the public good and to enhance knowledge and contribute to informed decision-making. Our goal is to be internationally acknowledged as a centre for excellence in the provision of social science research services.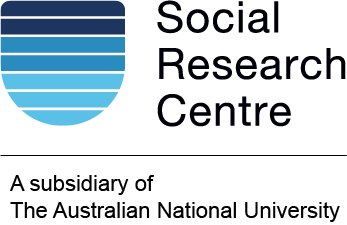 Workshop and Exhibition table sponsors
Survey Design and Analysis Services Pty Ltd
Survey Design and Analysis Services is the official distributor for Provalis Research, StataCorp, Circle Systems, and Arbutus Software in Australia and New Zealand. We offer software, books, journals and support to businesses, government organisations, non-profits, universities and personal users, with the most competitive pricing available.
WordStat and QDA Miner by Provalis Research provide world-leading tools for qualitative, quantitative and mixed methods analysis, allowing processing of textual and numerical data.
Stata by StataCorp has been relied upon by researchers for over 30 years as a complete, integrated statistical software package, providing leading data analysis, data management and graphics.
Stat/Transfer by Circle Systems provides efficient and accurate transfer of data between applications, eliminating the labourious process of manual data transfer.
Arbutus by Arbutus Software for audit analytics, fraud detection, cost recovery and data solutions for Auditors, Financial Managers and Accountants.
Exhibition table sponsors
Sydney University Press
Sydney University Press is a not-for-profit, quality scholarly publisher.
Since 2005, Sydney University Press has published over 200 new research titles in the fields of Australian literature, history, biography, public health, urban planning, social work, education, healthy ageing, Indigenous issues, and copyright.
SUP is overseen by the SUP Advisory Board, chaired by the Provost.
SUP's publishing program is overseen by the SUP Editorial Advisory Board.
Satchel Insert Sponsors

Australian Council for Education Research
The Australian Council for Educational Research (ACER) is an independent, not-for-profit research organisation established in Australia as a company limited by guarantee.
Our mission is to create and promote research-based knowledge, products and services that can be used to improve learning across the lifespan.
ACER undertakes commissioned research and development and develops and distributes a wide range of products and services. Any surplus generated through our work is invested in further research and development.
ACSPRI Social Science Methodology Conference
This work is licensed under a
Creative Commons Attribution 3.0 License
.